Children's Prevention Initiatives​​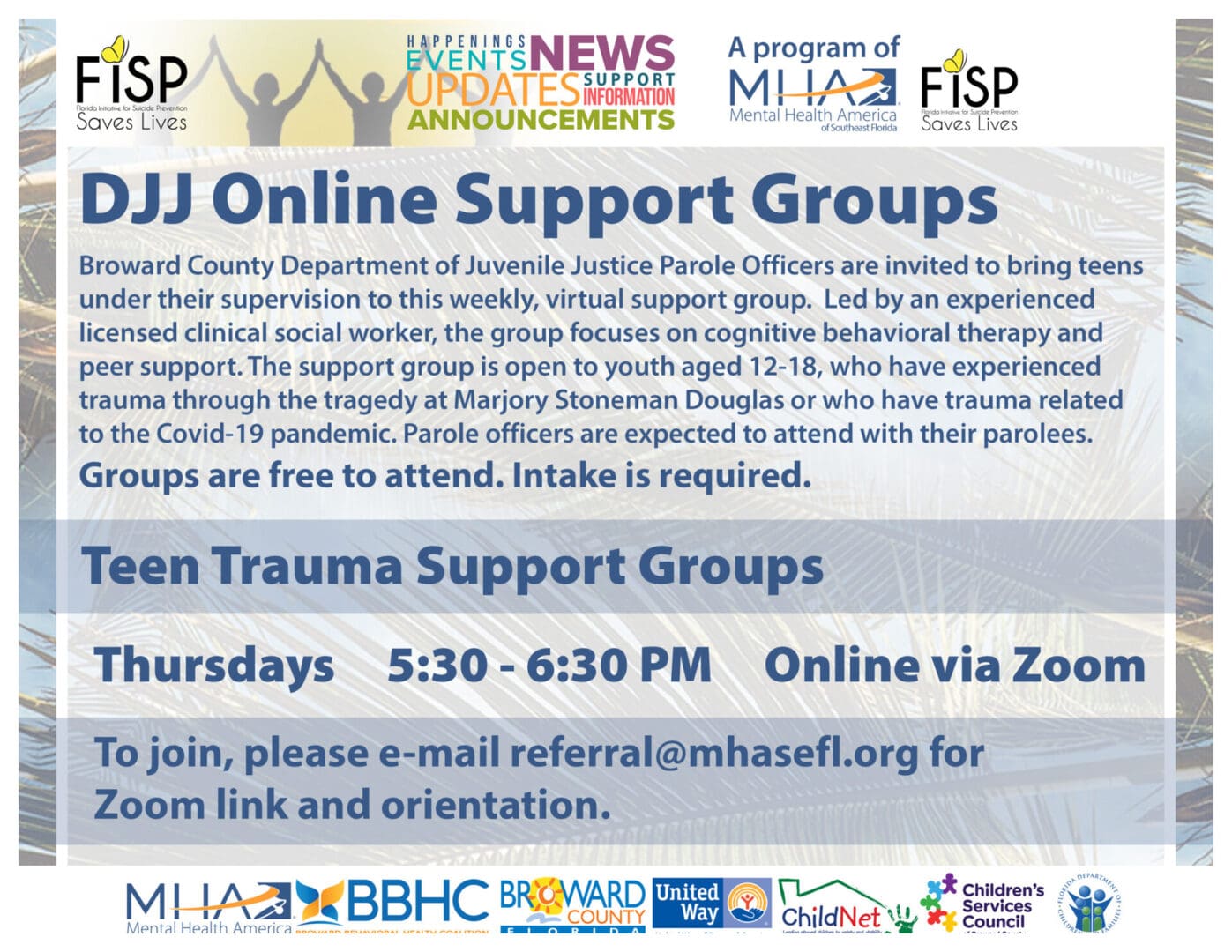 Children's Prevention Initiatives​​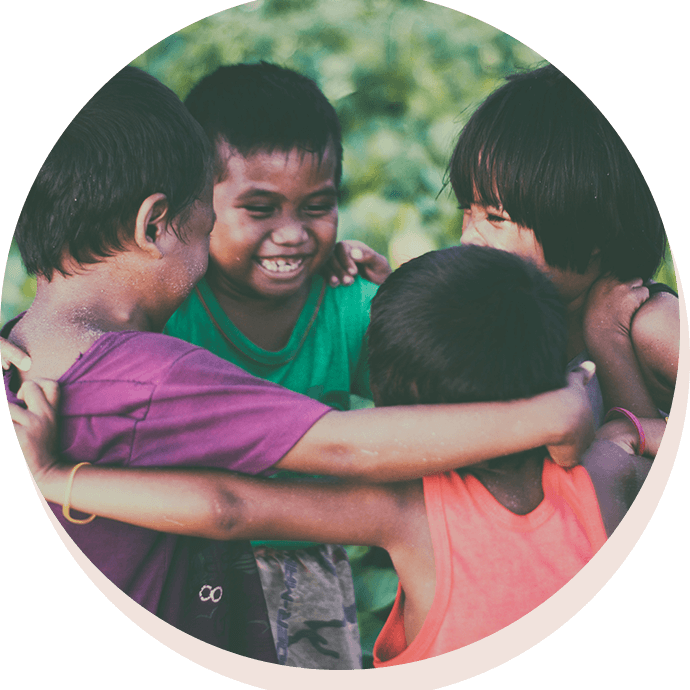 In 1979, MHA partnered with Broward Schools to pilot Listen to Children (LTC), a mentoring program for elementary students, and the program has run continuously since. The premise is that children benefit from a supportive ongoing relationship with a caring, non-judgmental friend who is not an 'authority figure.' The Listener is someone who listens with the heart and tries to understand. In today's busy and stressful home and school environments, one-on-one time is sometimes hard to come by. The Listener can help children relax and receive extra positive attention in their busy lives.
Children's Prevention Initiatives​​
Get Ready For Back To School 2024 With MHA
Adolescence is already a confusing time without added concerns about social media, safety in schools, staying healthy, family financial security, and loss of loved ones—so we shouldn't be surprised that the rates of anxiety, depression, suicide, and other mental health conditions are on the rise.
This year, Mental Health America Recognizes with our 2024 Back to School Toolkit that our youth are having "All the Feels" as they enter the new school year. These resources look at the issues young people face that are having an impact on their mental health and offer tips on how to deal with these issues and the resulting emotions. The MHA toolkit can also help parents and school personnel better understand the issues, such as the effects of social media on youth mental health and how to be supportive. 
The 2024 Back to School Toolkit will be available the week of August 22nd.
I'm Thumbody, a one-hour self-esteem program for Grade 2 students, has been presented in Broward Schools since 1983; over 372,550 children have participated to date. Originally offered as a volunteer project, the program was expanded in 1997 through a funding grant from DCF/SAMH. That funding ended a few years back, but I'm Thumbody continues to be offered to Broward schools. We are seeking additional funding at this time.
The idea behind the program is that children are so special they have their own unique thumbprints. Children learn to respect themselves, respect others, be responsible for their attitudes/actions, and where to go for safe help. These concepts are helpful for bully prevention as well. The classroom presentation introduces the concept of good mental health and discusses the positive value of differences. The presenter teaches the second graders to change negative thoughts to positive ones so they can feel good about themselves. In addition, children learn that it's good to talk about their feelings and ways to manage their anger. ​

In 1999, Broward County funded a pilot of Thumbody, Too which MHA staff presented at Family Central sites. Although successful, it became apparent that most children under age 5 did not have the attention span to get the full benefit of the program. Eventually, MHA applied for a United Way grant and received 3-year funding enabling us to present the program to Kindergarten classes during the 2008-09, 09-10, and 10-11 school years. Thumbody, Too is done on a limited basis to the cities that help fund MHA's prevention programs for children, namely Pompano, Coral Springs and Lauderhill.
Thumbody, Too is a 45 minute Kindergarten classroom presentation which is a prequel to the Grade 2 version. A puppet resembling a thumb teaches the children they are very special, and everyone has different fingerprints. Themes include respect and responsibility. Not only do the kids love the puppet, they also enjoy the songs, the coloring activity and doing their thumbprints! The students learn that it's good to talk about their feelings (happy, sad, scared & mad) and that they are special – even though some things might be difficult for them. They also learn some appropriate things to do when they are angry and what to do if they get separated from their adult in a big store.
MHA encourages you to support our children's programs financially or to approach the cities where you reside to do so. Our children's programs also need reliable volunteers.
E-mail [email protected] or [email protected]
or call (754) 216-2070 for information.
Remember that mental health is a goal for everyone, and prevention is important!