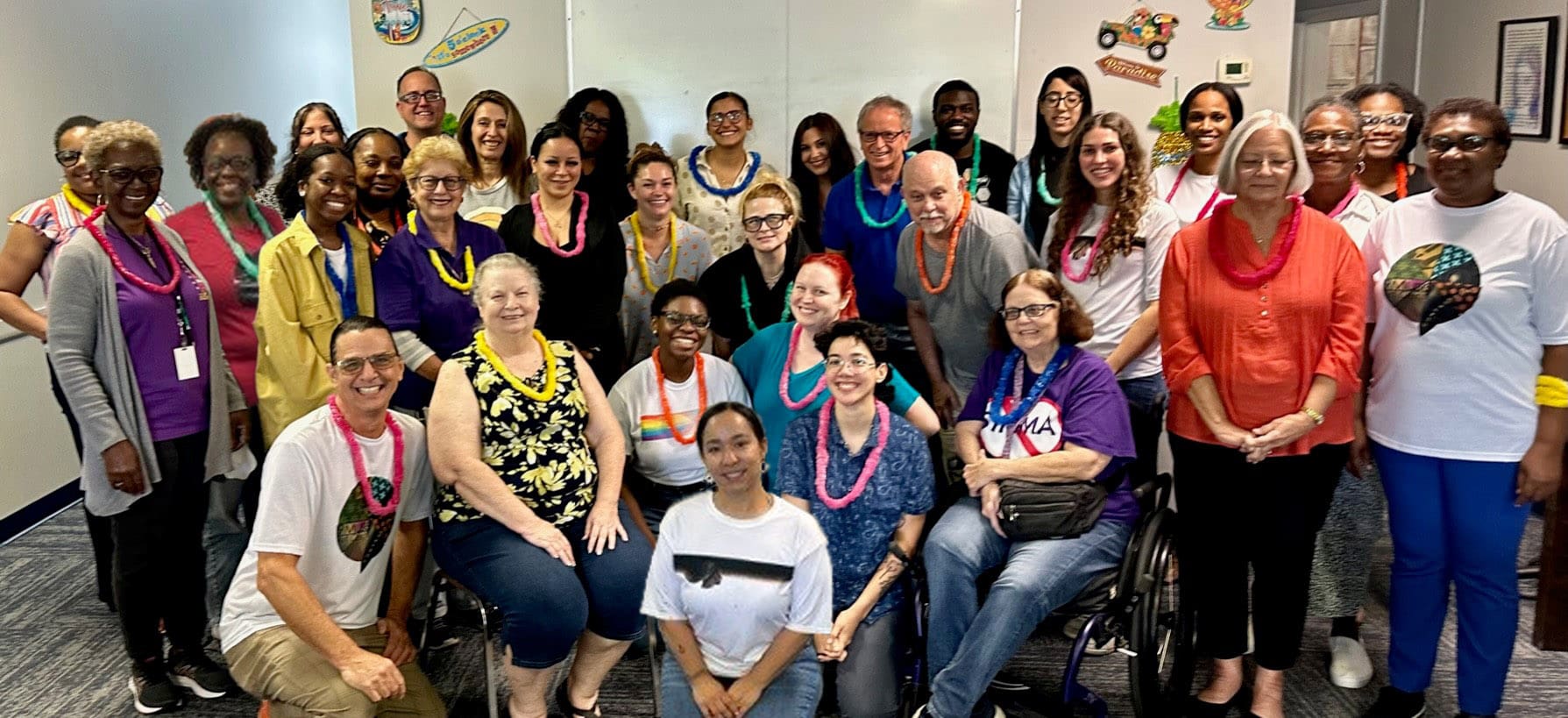 ​9Muses promotes recovery through the arts. Participants are free to choose from a broad array of visual and performance arts. Artistic expression and community integration at 9Muses promote understanding and acceptance both for those with behavioral diagnosis and those without. Together our members make a difference by challenging stigma, embracing expression, and creating opportunity via the arts.
A variety of member initiated social activities, support groups and educational opportunity to recreate yourself and redefine your life. Social activities: Games & Activities, Member Outings, Special Events & Exhibits, Performances, Health Fairs, & Fitness Activities. Support groups include: Anger Management, Bereavement, Depression, Bipolar, PTSD, Anxiety, OCD, Schizophrenics Self Support. Educational Opportunities: Classes & Workshops, Marketing & Self Promotion, Community Outreach, Employment & Housing Supportive Services, Self Advocacy & Empowerment.
Provides information on community resources for the mental health and mental illness and includes both public and private resources. The "Connections" guidebook is available to mental health consumers at no charge.
A WARM LINE Offers peer support, information and referral. Telephone reassurance service is open to any person seeking a caring and supportive listener. Open to all callers. Contact is by phone only. 
CALL: (954) 578-5640 
​(Peers Reaching Out Support Partners for Emotional Recovery): Pairs adults with mental illnesses to peer partners who assist one another as they pursue life skills, social skills and health agendas that support recovery. Social skills and successful community integration are reinforced.
Public Policy Initiatives
​MHA supports public policy issues and agendas consistent with its values of access, choice and empowerment. Interested advocates are welcome to voice their views and join with MHA in promoting our shared vision.
​Continuing Education seminars for licensed professionals or those seeking to enhance skills. Fees apply.
Depression and Anxiety awareness programs; Screening opportunities. Lectures on a broad range of mental wellness and mental illness topics. Call for information or schedule.
Parent Education & Parent Support (PEPS)
[email protected] 
Offers evidenced-based parent education via classes and individual support that meet Child Net and Court criteria. Private clients welcome.
Offers anger management classes for Child Net referred clients, those on Probation and self-referred from the community. 
Child-parent Psychotherapy (PEPS)
Individual therapy with parent and child. Child Net referred.
Cooperative Parenting & Divorce
An evidenced-based class for families facing conflict during or after divorce. (fees apply)
In-home support for family members/caregivers raising children whose parents can't take care of them. Services include case management, parent education, legal help, respite care and caregiver support.
In conjunction with Henderson Behavioral Health, we offer youth advocate services for children involved in the dependency and juvenile justice system. By referral only.

A school and community based mentoring program. Children meet with screened, trained, professionally supported Listener volunteers for 30 minutes weekly. Parent permission is required. Post-vention services are available for children who have suffered a crisis or teachers refer children grades K-5 to the program.

I'm Thumbody & Thumbody, Too
​Self-esteem program for 2nd grade (I'm Thumbody) and for Kindergarten/pre-school (Thumbody, Too). These school-based programs encourage students to respect themselves, respect others, be responsible for their behavior, and reinforce sources of safe help. Open to school and community program sites.
The Children's Services Council funded HEAL Trauma program serves families experiencing intergenerational trauma within Deerfield and Pompano Beach.
Trained Community Mental Health Workers (CMHW'S) will assist youth and their families within the above targeted communities who seek help and support. This strength-based model focuses on teaching families to actively promote wellness in their lives to deal with chronic trauma. Extensively trained staff have a strong understanding of populations experiencing trauma and have strong community connections in Deerfield or Pompano Beach.
Community Mental Health Workers (CMHW) are an integral link that bridge underserved populations to available social service systems. Their role is to help identify those individuals and families in need and connect them to services. They then provide a warm hand-off or on-going support to assist them in their goals. CMHWs are devoted to teaching families how to actively promote wellness in their lives to cope with identified chronic trauma(s).  Our CMHWs identify, coordinate, and connect youth and their families to available services and supports that address trauma and related challenges. They also empower youth and their families to work within systems where challenges may exist; strengthen and support the families' self-advocacy efforts; participate in emancipatory evaluation and research; and build upon and expand existing relationships within the Providers' network to develop trust with families while meeting present needs. The CMHWs are supervised by a Team Leader and a Clinical Leader.
With a lens of racial equity, the Heal Trauma program strives to engage local community leaders in working alongside program staff to guide planning and service delivery as well as ensure that the program meets the cultural needs of the community.